If you're interested in reaching the CSGSA board or someone on one of the committees - please send us an email at csgsa@colorado.edu or message us on the #csgsa slack channel!
CSGSA Executive Board
CSGSA Chair
Emily Jensen
Pronouns: She/Her/Hers
Bio: Emily Jensen is a fourth year PhD student advised by Sriram Sankaranarayanan and Brad Hayes. She is an avid fan of 80s records, knitting socks, and recently finished her first trail half marathon!
The chair's responsibilities are to:
Manage all open projects
Run meetings of the CSGSA
Arrange meetings and develop agenda
Represent graduate students to Department and University where appropriate
Assign responsibilities to members as appropriate
CSGSA Vice Chair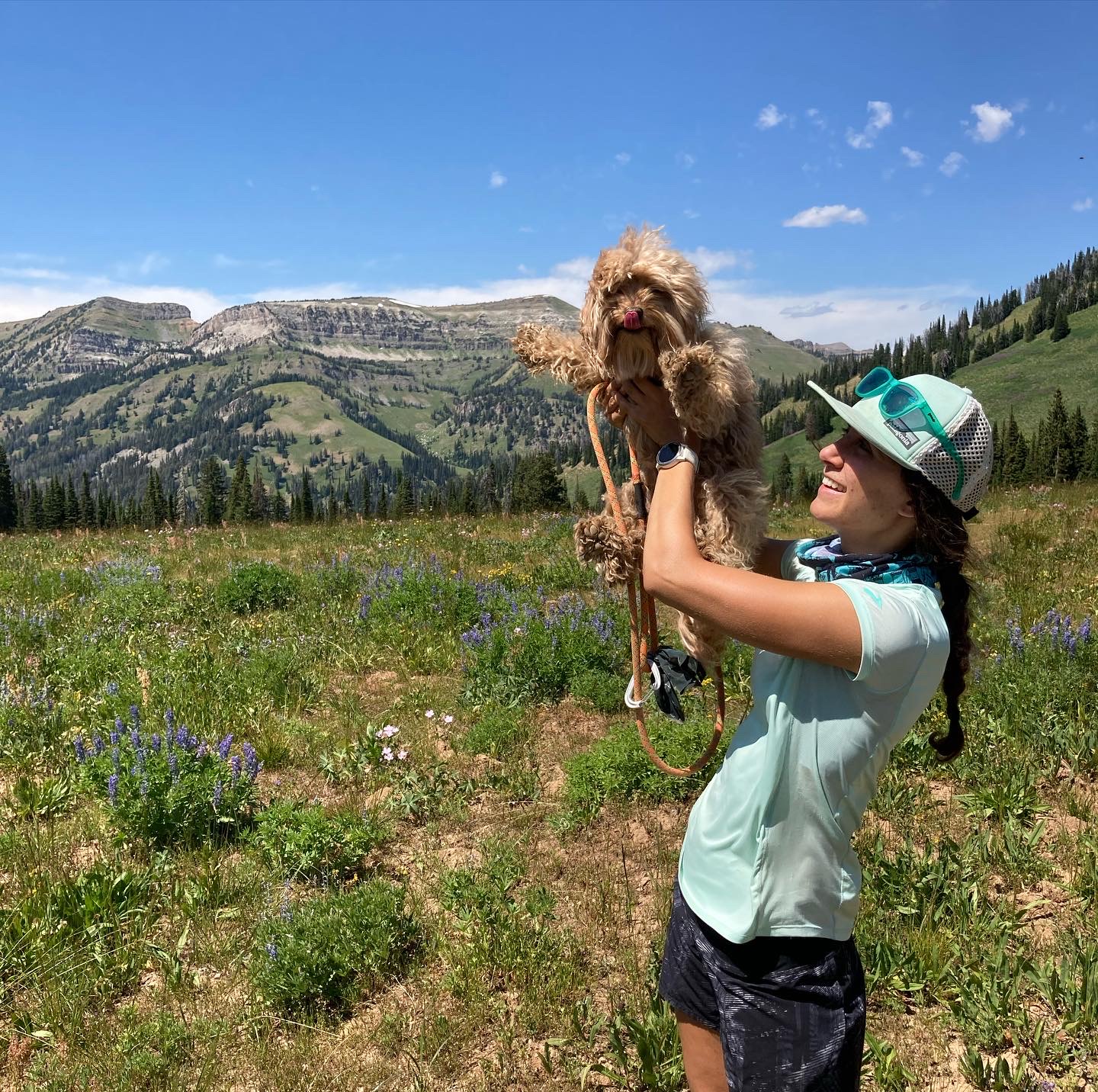 Maggie Perkoff
Pronouns: She/Her/Hers
Bio: Maggie Perkoff is a second year PhD student jointly advised by Clayton Lewis and Jim Martin. She thinks all activities are more fun when done outdoors - running, working, and eating.
The vice chair's responsibilities are to:
Run CSGSA meetings in the chairs absence
Manage and maintain membership records
Manage regular email communication with members and student body
Be responsible for minutes of meetings
Assist the Chair where necessary
CSGSA Treasurer
Caleb Escobedo
Pronouns: He/Him/His
Bio: Caleb Escobedo is a third year PhD student focusing on physical human robot interaction and perception. He is a member of the Human Interaction and Robotics (HIRO) group at CU. While at CU Caleb works to encourage undergraduate students to pursue their academic goals though teaching and mentorship.
The treasurer's responsibilities are to:
Handle any and all financial matters
Apply for funding each year from multiple sources
Submit reimbursement forms when needed
Assist the Chair where necessary
Report regularly on financial status of the organization
CSGSA Anti-racism and Inclusion Chair
Christine Chang
Pronouns: She/Her/Hers
Bio: Christine started at CU in the 2018 PhD cohort and does research in the Collaborative AI and Robotics Lab. She is passionate about space exploration, robots, mountain biking, and social justice.
The Anti-racism and Inclusion Chairs's responsibilities are to:
Facilitate student-led discussions on making CU Boulder CS more inclusive and proactively anti-racist (in continuity)
Hold CSGSA accountable for actions we plan to take on community inclusivity
Serve as a peer reporter for microaggressions by monitoring the student reporting form
Work with the Associate Chair of Inclusive Excellence and our undergraduate leadership to ensure CSGSA efforts are in conjunction with the department efforts on antiracism
These tasks may be delegated to other members by the responsible executive.
Department Graduate Committee Student Reps
Max Donovan
Pronouns: He/Him/His
Bio: Max Donovan is a first year masters student in the research track interested in environmental and biological modeling applications. As a CSGSA representative, Max is interested in contributing to an empathetic and supportive community by honing his skills as a listener and an advocate.
Nikhith Sannidhi
Pronouns: He/Him/His
Bio: Hey there! I'm a research-based Master's student in our beloved Computer Science department. I kicked off my MS program in Spring 2021 and I'm in my second semester right now. I am currently working on change pattern analysis in ML systems under the supervision of Prof. Danny Dig. My free time in 5 words - Walking, Biking, Badminton, Chess and Cooking! And a BBT watcher, dog lover and a travel freak forever!
Owen Martin
Pronouns: He/Him/His
Bio: Owen Martin is a second-year PhD student studying emergent collective behavior in swarm systems and synchronization on complex networks. He loves the solitude of nature found via backpacking, climbing, or birdwatching, and likes to creatively write or draw about what he finds.
Vinitha Gadiraju
Pronouns: She/Her/Hers
Bio: Hello! My name is Vinitha Gadiraju and I am a 4th year Ph.D. student in the Computer Science department. I work with Dr. Shaun Kane in the Superhuman Computing Lab and we design educational tools and toys for blind or visually impaired children. I grew up in Portland, Oregon and got my Bachelor's Degree in Computer Science and Psychology from the University of Oregon. When I'm not at work, I love to draw, paint, cook, and pet sit!
The Graduate Committee is charged with a broad range of graduate student affairs, both for Masters and PhD students. This committee reviews all applications for admission to the Masters and Doctoral programs in Computer Science. All problems regarding any proposed changes to both the Master's program and the Ph.D. program are handled by this Graduate Committee. It is also responsible for defining course content, considering new course offerings, and other issues for the graduate degree programs. There are three student representatives on the Graduate Committee, two PhD students and one Masters student.
Department Executive Committee Student Representative
Namratha Mysore Keshavaprakash
Pronouns:
Bio: Namratha Mysore Keshavaprakash is a first-year master's student in the Computer Science department. Prior to this, she worked in the software industry for 4 years. She is interested in building applications which have a deep impact in users daily life. Her hobbies include painting, reading, and cooking.
The student member of this committee is considered to be the senior student representative. This committee usually meets once a week and is concerned with all Department issues: budget, space, promotions, etc. The Executive Committee also reviews applications from prospective new faculty members. The student representative sits on both the Executive Committee and the Search Committee with one full vote. This position provides an excellent opportunity to see how an academic Department is really run. Sometimes the representative is required to poll graduate student opinion and is usually in charge of taking prospective new faculty members out to lunch with a group of graduate students.
GPSG Student Reps
Megan Caruso
Pronouns: She/Her/Hers
Bio: Megan is a second year PhD student in the Emotive Computing Lab working on eye tracking and cognition, advised by Sidney D'Mello. You'll find her boxing, spending time outdoors, and looking for any excuse to initiate random dancing. She loves meeting and connecting with people.
The Graduate and Professional Student Government is the primary advocacy group for graduate and professional students on the CU Boulder campus. They are committed to enhancing the graduate student experience by interacting with CU administration and the University of Colorado Student Government (CUSG) concerning issues such as financial aid, graduate stipends, healthcare, tuition and fees and graduate student well-being. Graduate students from each department and program are solicited to serve on the GPSG Assembly, ensuring diverse representation of the graduate student body. We have an official voting GPSG representative, but any student can attend GPSG meetings. Meetings are held weekly on Wednesdays, from 4 - 5 PM.
Alumni
We're sad to see you go! Thanks for all your help.
chair
Spring 2018 - Fall 2019 » Stephen Hutt

Spring 2019 - Fall 2020 » Jessie Finocchiaro
Treasurer
Fall 2018 » Prasanth Prahladan

Spring - Fall 2019 » Yash Sapra

Spring 2019 - Fall 2020 » Dylan Fox
Graduate Committee
2018-2019 » Prashil Bhimani

2017-2019 » John Stechschulte

2017-2019 » Stephen Hutt

2019-2020 » Emily Jensen

2019 - Spring 2021 » Arjun Rao

2020 - Spring 2021 » Evariste Some

2020 - Spring 2021 » Varsha Koushik

2020 - Spring 2021 » Amit Rege
Executive Committee
2017-2019 » Cecilia Mauceri

2019-2021 » Layne Hubbard
GPSG Senator
Web Guru
Spring 2018 » Gerard Casas